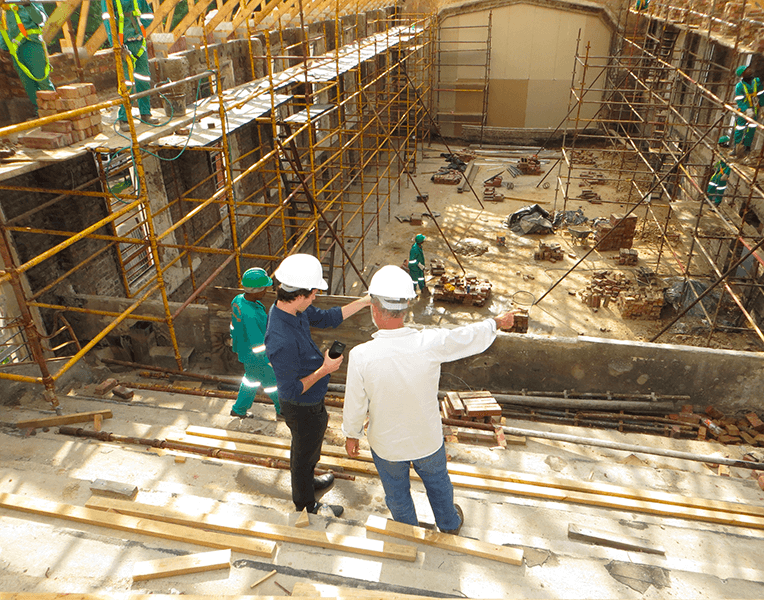 We Design is the consulting service that focuses on providing support to customers' architects, engineers and suppliers, in an effort to define and develop executive projects, and in every step of construction up to the quality control of the work performed.
How does an efficient SPA come to be?
We start by designing the concept of all the elements to then translate it into an executive architectural and interior&exterior design project, providing customers with essential information through functional diagrams, mood-boards, sheets and technical drawings and explaining to clients each macro/micro area, space and technology required.
Next comes the development of the overall executive project where we support each team in the design stage: from architecture to lighting, from furniture to signage, from special systems to pool systems, taking into account the many forms of disability.
Before kicking things off on the construction site, we need to tick off another very important stage called Tender, where we take care of supervising the drafting of specifications, supplier selection, tender assessment and contracting process.
Once at the construction stage, we guarantee constant support to architects, engineers, and any other player involved in the project, both on site and online, dealing together with any potential issue pertaining the construction process.
During construction and at the final stage, we take care of carrying out a thorough quality control survey to check that all design, regulatory and functional parameters and protocols have been followed.